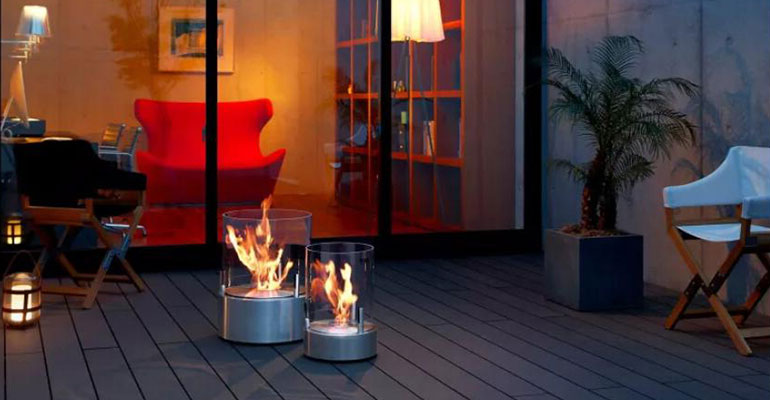 8 Composite decking installation mistakes you may be making
A good outdoor deck can create a comfortable outdoor living space for you. High-quality composite decking is more durable than ordinary wood. As a result, more and more homeowners are choosing composite decking to create private outdoor spaces. Although composite decking is easy to install, we still need to pay attention to some installation problems. In this article, we introduce 8 composite decking installation mistakes that you may make.
Composite decking is not only durable but also simple to install and easy to clean. Although the initial cost of composite decking installation is a bit higher than wood decking. But composite decking does not require the regular maintenance that wood decking does. In other words, after years of use, composite decking can save you a lot of maintenance costs. Therefore, composite decking has higher convenience.
No Lag Head Screws
A tell-tale sign of a problem with the ledger board attachment is the absence of lag screw heads. Lag head screws are necessary to avoid composite decking or any decking for that matter to collapse. If the only fasteners you see are simple nails or screws attaching the ledger to the house. It's worth having a professional take a closer look before proceeding with the installation of new composite decking. The fix could be as simple as adding the appropriate number of lag head screws to the existing frame.
The joists are too far apart
Composite decking installations require joists for support. If the joists are spaced too far apart, it may create some safety hazards for your outdoor deck. If you use pressure-treated pine as joists. Then the joists should measure at least 2″ x 10″ and the pine joists should be spaced 30 cm apart. Of course, we recommend using composite joists, which are more durable than pressure-treated wood. Composite joists should be used at intervals of no more than 35 cm. Of course, it is best to check with the composite decking company before use.
Weak Deck Framing
The reason for premature outdoor deck failure may not be due to excessive weight. Rather, it is because the ledger boards are incorrectly fastened to the house. In addition to choosing the correct type of hardware for securing. Ledger boards must also be properly flashed so that water can drain underneath the finished wall assembly. As with any wood, reducing the amount of moisture in the environment is beneficial in maintaining the longevity of the deck frame.
Inadequate Ventilation
Although composite decking has good waterproofing properties. However, prolonged exposure to moisture can also cause the surface of the deck to lose its luster. This promotes the growth of mold and mildew on composite decking. Therefore, composite decking usually requires a 12 mm clearance from the frame structure. While maintaining ventilation, also facilitates the drainage of moisture from beneath the deck.
The Deck foundation is not deep enough
Another composite decking installation mistakes that should be avoided when installing composite decking is an improperly installed concrete foundation. If the concrete footings are not installed below the frost line. And encountering extreme cold weather may cause severe damage to the concrete footings. Therefore, for your composite deck to be stronger and safer, make sure to have a good concrete extrusion.
Failure to place composite decking
Before installing a composite deck, the composite deck manufacturer will usually tell you to leave the composite deck in place for one to two weeks. Different regions have different temperatures and air humidity. And the purpose of this is to allow the composite deck to adapt to the local environment. If the composite deck is cut without being acclimated to the local climate. And the dimensions of the composite deck may change after cutting. This leads to various problems with the installation of the deck.
Incorrect panel installation
Another composite decking installation mistakes seen in composite deck installation is extending the panels to the end of the covering deck. This incorrect installation method can cause dirt and moisture to be trapped in the gap between adjacent decks. And it can also cause the composite deck to warp due to thermal expansion. Therefore, when installing composite decking, the gap between adjacent decks should not be less than 8 mm. The clearance of composite decking from the wall should not be less than 5 mm.
Using mismatched fasteners
If you are a DIY enthusiast, then you probably have a lot of screws or other fasteners in your home. You may use fasteners that you always have at home when installing composite decking. But each material and fastener used to build a composite deck has its purpose. Typically, composite decks come with matching screws or fasteners. And composite deck manufacturers often also offer hidden fasteners that can make your outdoor deck more aesthetically pleasing.
Although composite decking is made to be durable. It is still beneficial for you to use it better by installing it correctly. So we make sure to read the installation instructions provided by the composite decking company in detail before installing it.
Post a Comment
We'll contact you within 24 hours. Check out the spam box in case that the mail is blocked.