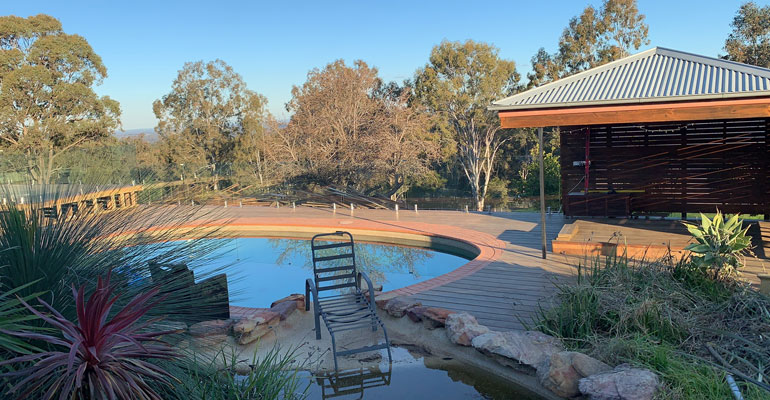 8 custom outdoor decking boards design
You want to construct a platform out of composite decking and other aesthetic elements. Before you construct outdoor decking boards, you need to think about the design. This will be determined by the deck's placement.
If you have a large house, you have a lot of decking alternatives. If the house is small, the yard is on a slope, or there are other obstacles, the process will be more difficult. As a result, you'll need to be inventive and come up with a unique deck design concept.
Subdeck
The supplementary deck is built of composite decking or wood material and is slightly raised, comparable to the terrace. The back of an L-shaped or U-shaped house is a popular place for connecting decks.
The deck might serve as a link between the two halves of the L-shaped house. At the same time, it adds more outdoor living areas, making the deck more functional and allowing it to become a part of the family's living space.
Floating or freestanding deck
The free-standing deck, as opposed to the accessory deck, can be put anywhere in the family space and is easily accessible by walks or steps. Concrete terraces must be installed on a level, smooth surface. Free-standing platforms, unlike concrete terraces, are better suited to places with poor drainage or that are hilly, rocky, or uneven.
A floating deck is a type of independent deck that uses composite deck walkways to connect dwellings, terraces, or other deck locations.
The deck that wraps around the house
Part of it can be larger, irregular, and roomier than the porch, similar to an old-fashioned wrap-around porch. A wraparound porch can make your home feel more connected.
Deck with multiple layers
Multi-layer decks are typically made up of several separate levels of decks connected by steps or walkways.
The environment usually dictates the necessity for a multi-deck. Hills, slopes, and rocky landscapes may not be able to handle anything other than a multi-deck. In other words, a multi-layer deck is the greatest option when building a deck on a slope or rocky region of the yard.
Deck in the backyard
The side yard is frequently overlooked in the yard. If you don't utilize this area frequently. However, just use it to get from the front to the back yard. Why not change this space into something usable?
Without leaving your house, you may turn this space into a private, secluded retreat. Then you can have your own vacation. You can also install a hot tub and some of your favorite plants to create a genuinely peaceful environment.
Deck of a swimming pool
Building a deck around the swimming pool is a sensible decision. The deck has good slip resistance and, unlike stone or concrete, will not scald the swimmer's feet. Because a solid wood deck will crack and chip, a wood-plastic composite deck that will not crack is a preferable option.
The deck at the entrance
The entrance deck is similar to a front porch with the exception that it does not completely cover the overhead. The overall architectural design includes composite decorative steps and platforms. Built-in benches or flower pots are common features of this sort of deck.
Deck for outdoor eating
Grills, counters, food preparation areas, and outdoor dining tables may be included as an extension of the kitchen or dining room. This deck can be basic or complicated, depending on your budget and available area.
It's a good idea to install a completely equipped outdoor kitchen near the inside kitchen if you plan to do so.
Post a Comment
We'll contact you within 24 hours. Check out the spam box in case that the mail is blocked.