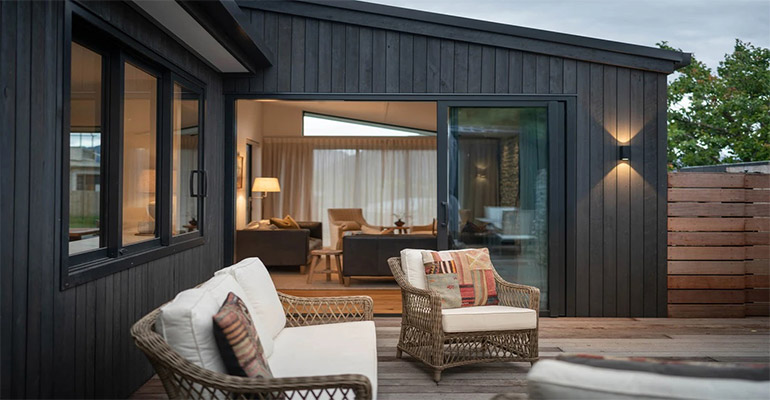 Composite cladding novelty ideas and designs
Composite cladding can easily change the look and style of an outdoor building. It enhances the appeal of your outdoor space, no matter what style of building you're looking to create. It has become a popular choice for outdoor décor due to its durability, low maintenance, and variety of looks. Composite cladding has a wide range of application scenarios. Composite cladding novelty ideas and designs can add more appeal to your home.
Are you confused about how to use composite cladding to upgrade your building? Don't worry, in this article, we will bring a detailed introduction to cladding and composite cladding novelty ideas and designs.
What is composite wall cladding
Wall cladding is a building material that provides extra protection to the exterior of houses and buildings. There is a wide range of cladding available on the market, such as wood, plastic, metal, and composite material, so let's focus on composite cladding.
Composite cladding is made from a mixture of recycled plastic and wood fibers. The mix of wood and plastic gives it a stronger performance and a classic look. It can be designed in a classic wood grain style but with the robustness of plastic. It also reduces material waste and environmental pollution to a certain extent due to the extensive use of recycled materials.
Composite wall cladding is lighter in weight than traditional timber cladding, yet stronger. It is highly resistant to weather and environmental extremes and will not break down even after a long period.
Composite cladding novelty ideas and designs
Geometric patterns
Incorporating geometric patterns in composite wall cladding is an easy way to make a home unique. Whether it's a checkerboard pattern or a diamond-shaped finish, geometric patterns can easily add layers and depth to cladding.
Experiment with different combinations of textures and colors to create a more distinctive cladding design. Utilizing complex geometric patterns can create stunning effects that change the overall style of the building.
Texture variations
Experimenting with adding novel textural variations to your design process can make the exterior of your home look unique. Ditch the flat and smooth modern surfaces and consider adding more texture to the cladding. Opt for surface embossing or use a mix of different materials to create a more contrasting texture.
This is the kind of design idea that can create a more dynamic and novel atmosphere for you. Making your outdoor cladding stand out from traditional designs.
Combination of different materials
To create a truly unique and innovative design, you can try combining composite materials with other materials. The perfect combination of materials can create a unique style. For example, combining composite cladding with natural stone, wood or metal creates an innovative and stylish aesthetic.
The pairing of different materials also creates a stark contrast that creates visual appeal. The aesthetics of different materials are perfectly displayed. The combination of materials has more flexibility in terms of color and appearance. So homeowners have unlimited creative possibilities.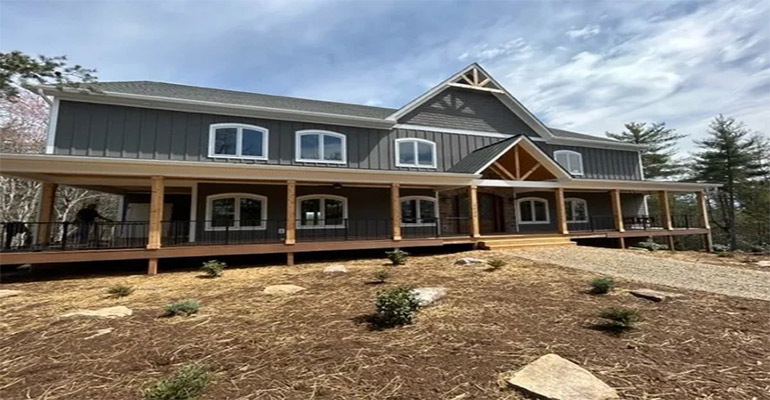 3D effect
Adding 3D effects to a composite wall cladding design can take style to a whole new level. Place the cladding at different depths or use different mounting angles. This can create more movement and dimension.
Freedom to customize the decor
Add free customization to the design of composite decking. This allows for true individualization of wall cladding. Printing technology enables unique patterns to be applied directly onto the surface of the cladding. Make your designs infinitely creative!
Use of light and shadow effects
The judicious use of light and shadow creates an impressive effect wherever it is used. Opening up holes in the right places allows light to pass through the cladding to create unique patterns and shadows. This can go some way to enhancing the depth and visual appearance of a building.
Where to use composite cladding
EVODEK composite wall cladding has a wide range of applications. You can use it on the exterior of various buildings to add more uniqueness and utility.
Improve the overall appearance
While most homeowners look for cladding that is durable and practical, it is also important to keep it strong and durable while still providing an aesthetic appeal.
Composite cladding can be used to change the overall appearance and performance of a building. Providing your home with extra protection and a fresh look. EVODEK offers homeowners the freedom to choose from a wide range of textures and styles to suit their personal preferences.
As a sturdy and practical product, it also provides additional protection to make the building even stronger. With excellent resistance to weather extremes, it won't be easily damaged or broken.
Changing the appearance of ceilings
In addition to outdoor decoration, composite wall cladding can also be used indoors. Adding it to indoor ceilings can change the look and ambiance of a house for the better.
It has a lighter weight and therefore does not cause damage to the ceiling structure. The variety of looks and colors gives you the freedom to mix and match to create your style.
Create a screen enclosure
Using cladding to demarcate various areas of your outdoor space is a much more practical use. Not only does this improve the appeal of your outdoor space, but it can also be effective in creating a space for privacy.
No matter what environment it will be used in, composite material resists well. The protective layer on its surface can withstand the elements.
Replacing worn and unsightly walls
If you're tired of worn-out and unsightly walls, try using composite cladding on your walls. it's a much more seamless ending solution that will blend well into your outdoor design and add more aesthetics to your outdoor space.
For extensions
Using composite wall cladding for wall extensions is a much more common use. From an architectural design perspective, using modernized composite cladding can add more uniqueness to your outdoor space.
Summary
All in all, composite wall cladding is a versatile and practical material that offers endless design possibilities for your novel ideas. It can be used almost anywhere, such as ceilings, fences, or wall extensions.
You can also use geometric patterns, texture variations, 3D effects, and light and shadow effects to create more beautiful and unique facade designs to modernize your building.
Composite cladding is also low-maintenance, long-lasting, and versatile. This makes it an excellent choice for unique and innovative designs that will impress homeowners.
Related Post
Post a Comment
We'll contact you within 24 hours. Check out the spam box in case that the mail is blocked.