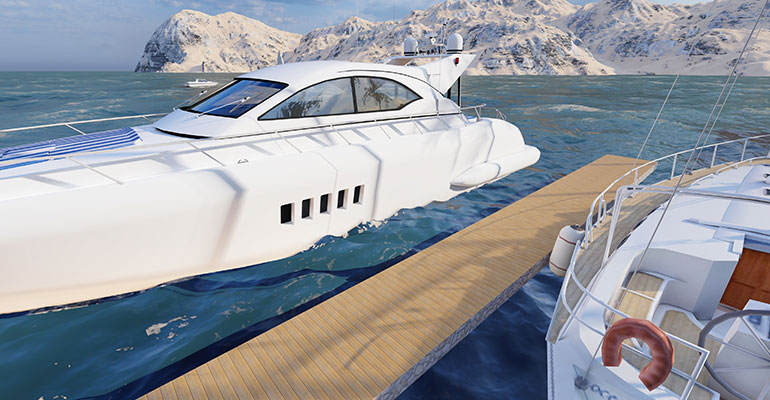 Outdoor composite decking pros and cons
The perfect outdoor deck should enhance your life comfortable for you, not add extra work for you. You've been working for days and it's time for a weekend break. You shouldn't have to maintain your outdoor wood decks during this relaxing time to stain, paint and repair your wood decks. There is no doubt that outdoor composite decking can make you enjoy life better.
As an outdoor deck that decorates your patio, appearance is important. This means that first and foremost your deck should look beautiful. There are more good-looking and practical decking material options than there used to be. Wood alternatives like PVC and WPC decking materials mean that you now have more options.
Want functional and beautiful deck boards that take very little time to maintain and care for. You can choose to build outdoor composite decks. If you're considering choosing composite decking boards to build your deck, there are a few things you should know first.
Let's take a look at the pros and cons of composite decking to help learn more about it.
Advantages of composite decking
Less investment for deck maintenance
If you choose to build a composite deck, then you will use less time, money, and effort to maintain the deck. This is a very important thing. If you build a traditional wood deck, then you will spend more money each year on maintenance than you would with composite decking. Staining a typical wood deck will cost you between $540 and $1,050. That's a lot of money to invest, and you'll need to keep your wood deck looking good time and time again.
Consider that you should stain your deck every 2 to 3 years. It will cost you a considerable amount of money to make your wooden deck last longer. You should also consider the manual labor involved in pressure washing, sanding, staining, and painting your wooden deck every year.
Composite decking is very easy to maintain, and you don't need to stain or paint composite decking. There is also no need for pressure washing or sanding, and cleaning composite decking only requires washing with soapy water.
Composite materials are environmentally friendly
If you build a 200 square foot composite deck, you can recycle over 56,000 plastic bags and keep them out of landfills. Composite materials are made from a combination of recyclable plastic and wood fiber. And we are committed to using recyclable plastic and wood flour materials. Using composite decking, therefore, helps to protect the badlands, improve the utilization of forest resources and reduce the cutting of trees.
This eco-conscious decision means that 95% of your composite decking is made from sawdust, wood chips and fibers, wooden pallets, and some plastic items. So the more composite decks you use, then the more wood and plastic you stop from going into your local landfills and landfills.
Plastic is rarely biodegradable. When it gets into our floors and water, it can cause a lot of damage. The harmful chemicals that leak out of plastic can damage the health of each of us. Plastic that enters lakes, streams, and oceans can harm and kill the animals that live there.
The World Economic Forum and the Ellen MacArthur Foundation believe that if we don't do something about the amount of plastic that ends up in our oceans, there could be more plastic in the ocean than fish by 2050.
So when you use a composite deck, you should know that you're already doing your part to reduce harmful plastic waste.
Longer service life
Composite decking materials have a 25-year lifespan and will not fade or stain. Ask any composite deck owner and they will tell you that their deck looks as good as it did when it was built. Wood materials will break down over time, but composite decking materials will not.
Wood decking can chip, splinter, crack, warp and rot, but composite decking is not susceptible to these conditions. This brings us to another benefit.
Composite decking is safe
The natural environment of the outside world, and the passage of time, can destroy the structural integrity of all wood. Causing splintering, chipping, and decay, damaged wood decking can easily have some impact on human safety. The special texture and structure of composite decking material mean that it will not be damaged like most wood decking materials.
In addition, composite decking has good moisture and slip resistance. It will not be as slippery when wet as a pure plastic decking material. A deck that won't rot means no one will step on your deck's floor and get hurt.
Composite decking won't get too hot
You don't want your deck flooring, railings, and seats to get hot to the touch. You want an outdoor space to spend a relaxing weekend, but what good is it if you can't walk or sit in it because it's too hot from the sun?
We conducted extensive research on composite decking material to see how it compares to other options in terms of thermal conductivity. Comparing similar colors, composite decking is not as hot as decking made of all-plastic materials or stained pressure-treated wood. So you can use laminate flooring with confidence.
Large selection of colors and materials
Another advantage of composite materials is the ability to customize different colors and finishes. Different people have different ideas about what colors will match their house. Composite materials offer more possibilities for this. As a man-made material, composite decking has a wide range of options in terms of texture, grain, and material. It can fully meet the needs of different people.
Composite decking is termite- and insect-proof
The composite structure of composite decking makes it termite and insect-proof. Insects cannot burrow into it, lay their eggs, and cause a lot of damage. This means you don't have to worry about termites or other insects causing damage to it, thus preventing termite corrosion from being a health and safety hazard to people.
Disadvantages of composite decking
Higher initial cost
In terms of upfront costs, composite decking materials are more expensive than many other types of decking materials. If you are cost-conscious, this may be an issue. However, keep in mind that composite decking will not cost you much in terms of maintenance and will also reduce a lot of unnecessary work on your part.
You can expect your composite decking to have at least 25 years of durability and beauty. This means you can save between $6,000 and $12,000 in maintenance costs.
Composite decking has a plastic surface
Composite decking simulates the surface of natural wood and produces a variety of wood grains. However, because the raw material contains plastic, there is a slight plastic texture to the composite decking when viewed up close. People who are looking for pure natural wood grain may not be able to accept it.
Summing up
Many times in life, we buy something because it is cheap. This cheap price tag is attractive. But in most cases, you have to consider all the costs together. If you spend more but have less subsequent overhead, you will spend less over time.
This is the case with laminate flooring. It may cost more upfront than wood and some other decking materials. But the low-maintenance, long-lasting beauty, variety of color options, and eco-friendly nature of composite decking mean that over time, it will cost significantly more than it should.
If you're ready to ask about composite decking, give us a call.
Post a Comment
We'll contact you within 24 hours. Check out the spam box in case that the mail is blocked.