The Leading Maker Persisting in Uncapped WPC Innovation.
EVODEK® is a globally trusted brand in the innovation of wood-plastic composites, striving to bring you the most livable and enjoyable outdoor space.
Learn More
Why EVODEK®?
The best-rated Composite Decking Boards.
3D Grain & Art Color
The unique design of 3D Wood Grain Surface, makes it look just like natural wood.
Dual-screw Extrusion Technology
This technology enables a deeper interface diffusion and mechanical interlock of raw materials.
High Density of 1.3g/cm³
A high density serves as proof of our commitment to the durability and quality of our products.
EVODEK® Product
Create the Perfect Deck or Porch With Composite Decking.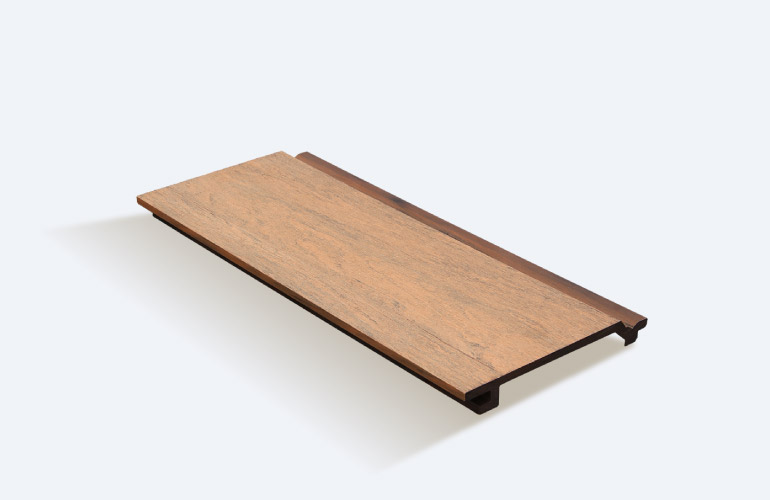 Wood Grain Finish
EVODEK Comes In Multiple Color Options.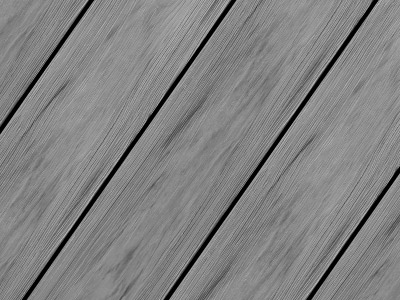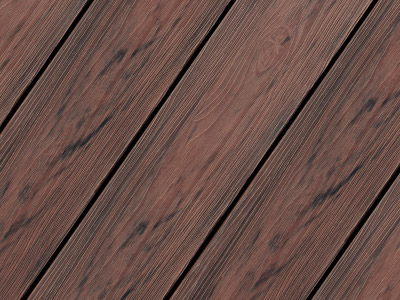 EVODEK® vs. TIMBER
---
To become an EVODEK Dealer is instant profitable.
Resistance to Moisture
EVODEK® WPC has a good feature of water resistance.Timber's waterproof performance is poor.
Resistance to Rot
EVODEK® WPC has a good feature of corrosion resistance.Timber requires special preservative treatment, and the service time is short.
Resistance to Split
EVODEK® WPC is not splitting.Timber is easy to split.
Environment Protection
EVODEK® WPC is 100% recycled.Timber consumption is non-renewable.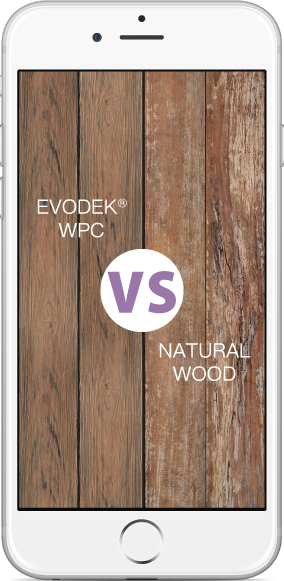 Maintenance
EVODEK® WPC is free of maintenance.Timber requires periodic painting.
Product Diversity
EVODEK® WPC provides various options in color and grain.Timber is monotonous and dull.
Life Span
EVODEK® WPC enjoy longer life.Timber's service time is short.
Summing Up
EVODEK® WPC is higher cost effective than Timber over time, although you need to pay more to purchase.
Project Solutions
---
Resurfacing or building a new deck? Choose composite decking.
Senior Consultation
EVODEK helps you to solve any problems you encounter, from your understanding, choice, purchase, promotion,maintenance and so on.
Design & Customization
Thanks to the perfect collections of products, architects from all over the world choose EVODEK to finish their amazing ideas.
Free Sample
The best way to see and feel the quality of Evodek is to try it yourself. Get a closer look by ordering five FREE composite decking samples today.
Decking Calculator
Use a calculator to estimate how many trim panels your project needs.
Documents & Downloads
spec sheets, technical data and installation instructions.
Get Quote
Just how much does a composite deck cost? Contact us to get.
BECOME A DEALER
Build up Your Business with Us.
EVODEK® believes in the principle of "Partners First", looking for business partnerships all around the world in pursuit of win-win development.
Brand Marketing
A variety of services available to help you with your brand marketing, regarding advertising, website design, etc.
Sales Support
The experts at EVODEK are ready to give you support on everything you need to better develop the business.
Management Support
With rich experience in stock management, we're capable of making rigorous plans to help better manage your inventory.
After-sales Service
We keep working on the betterment of our service, troubleshooting any issues that may arise before and after the sales.
Design Support
Our design team is here, ready to provide you with their advice on Website Development, Exhibitions, and Home Shows, etc.
Trusted Reputation
While having put great effort into the brand development, we are confident in our ability to provide high-quality products.
What Customer Says
---
See what our happy Customer say about us. We are proud to have our users.
Professional approach, quality job. Completed the job quickly. Responsive on email. Love that they did not rip everything out and replace.
Eric G
Cruising To The Cyclades
Excellent product, and done at a fair price. I could tell that they really care about the work they do, and wanted to make sure we were happy with how everything turned out.
Galen M
Netherland, 2019
Accurate and reasonable quote. Good communication and my deck looks brand new. Highly recommend EVODEK and will definitely do business with them again.
Mandy K
Cruising To The Cyclades
These guys are great! As they say a picture is worth a thousand words. So I will let the pictures do the talking.

Emma L
Netherland, 2019
Frequently Asked Questions
---
You can present your decking FAQ here!
Get in Touch
For Customer Support and Query.
Evodek® Inc.
Australia & New Zealand Office
Telephone
(+61) 272026133
Email
Business Hours
Mon to Fri (10 am – 8 pm)
What's your Idea?
We'll contact you within 24 hours. Check out the spam box in case that the mail is blocked.