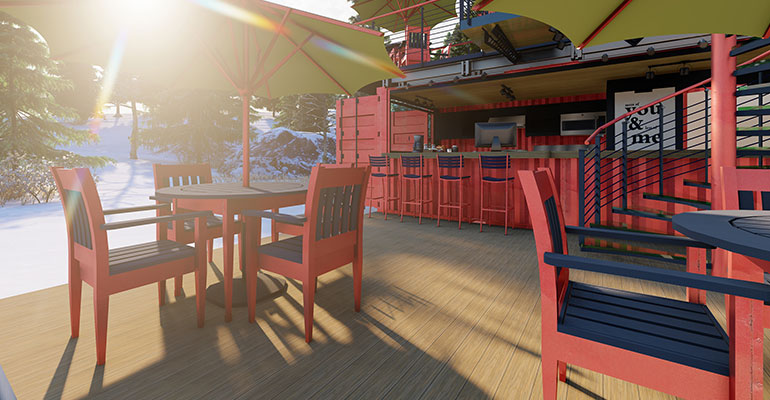 How long can the composite decking boards be used?
Whether you are a professional contractor or a skilled installer, understanding the composite decking boards will help you install your next outdoor project. The WPC decking produced by the mixture of wood fiber and recyclable plastic is more durable than a natural wood floor or treated wood floor. So how long can the composite decking be actually used? Composite decking service life may be longer than you think.
How long is the service life of composite decking boards?
Composite decking not only has some of the functions of wooden flooring, but these functions are more prominent. According to the manufacturer's recommendations for correct installation, then the composite deck can be used for 20 years or more. The pressure-treated wooden deck can be used for an average of 9 years. American hardwood floors can be used for 15 years, but require frequent maintenance, and maintenance costs will become higher and higher over time.
Worry-free deck
After installing the deck, it does not mean the end, but also requires regular maintenance. The wooden deck needs to be deeply scrubbed every two years and sealed every three years. Without regular maintenance, they will deform or crack over time, and the cracked wooden deck needs to be polished and repaired to restore smoothness.
After installing composite decks, you can maintain their appearance without regular sanding or dyeing. You can buy EVODEK composite decking in various colors and surfaces according to your preferences. A simple soapy water scrub can keep the cleaning composite decking.
How to choose a different deck
Pressure-treated wood floors are the cheapest, and the average service life is the shortest. Usually, maintenance requires professional polishing and dyeing, which can cost more. If the cost of long-term maintenance is added, its cost will be higher than that of wood-plastic composite decking.
During the installation process, the WPC decking prices may be higher, but there will be almost no maintenance costs afterward, and the service life may be as long as 20 years or even longer. Therefore, when the budget is sufficient, you may want to choose composite wood deck decorative.
Get free samples
EVODEK®'s goal is to become the best WPC decking material manufacturer. We can provide you with free samples, provide you with the cheapest composite boards, and answer any questions for you. Contact us now-our experts are always available to help you.
Post a Comment
We'll contact you within 24 hours. Check out the spam box in case that the mail is blocked.