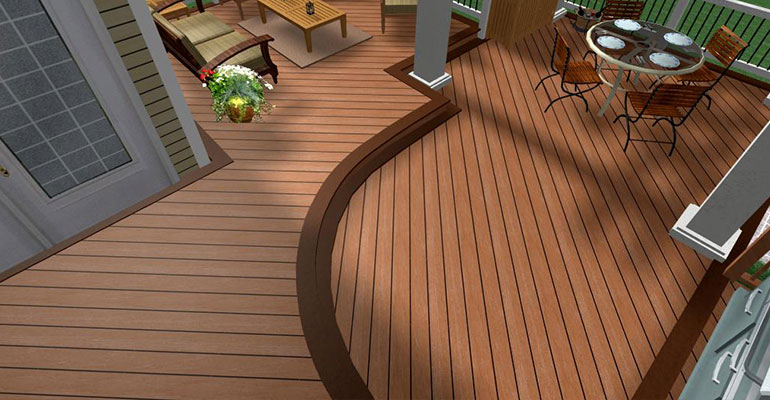 How to custom bend composite decking?
You can choose from many different decking materials for composite decking. But when you start looking at deck building projects, you may want to consider adding curves in different places. The curves on the deck do provide a different look and feel and make the project look more aesthetically pleasing. Bend composite decking to create these curves is a very simple mechanical job. But you need a lot of patience and the right materials to get the job done right. Here are some common solutions for your reference.
Methodological steps
Step 1. Select composite outdoor decking
A good outdoor deck is easier to bend. Here we choose composite decks to build outdoor decks. Because it is a composite decking material, With a variety of styles and colors.
And It is also relatively easy to bend composite decking material. It can be shaped in many ways to make your deck look stylish and aesthetic.
Step 2. Take the appropriate measurements
Before bending the outdoor deck, it is important to measure the work. You have to make sure you take precise measurements and calculate the curvature correctly before you start forming the trim with heat.
Once you have your measurements, multiply them by two or three. You will need to increase the number of decks that describe the number of curves you intend to install.
Step 3. Heat the outdoor decking material
To bend the composite decking, you'll need a portable heater and fan. If you don't already have one, you can rent a portable heater and fan. Then you can use heat to bend the composite decking material to the angle you want. Heat one part at a time, not the entire floor, which will be hard to handle and get the look you want.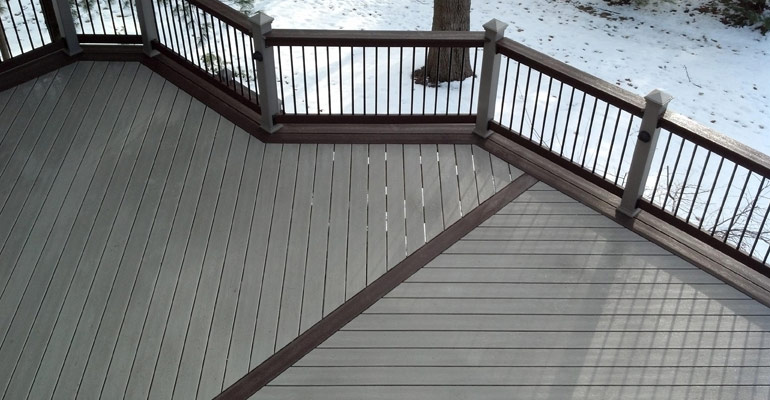 Step 4. Attach the curved outdoor decking material
Once it starts to bend, you will need to use rebar and plywood to hold it in the desired shape before attaching each section to your composite outdoor decking. For example, if you are building a curved railing, support the shape first and then start attaching it to the railing piece by piece. Use clips or plywood to help hold it in place. Allow the wood-composite decking to cool completely before pulling off the support system.
some additional notes
Curved decks can double or triple the cost of building wood composite decking. Before you start planning for this unique feature, keep in mind the budget allowance. If you plan to do a lot of these types of projects, you can buy a thermoforming kit made specifically for this purpose. They can set you back anywhere from $1,500 to $3,000, but they may save you money in the long run.
Warning: Wear protective equipment. It's always a good idea to wear a pair of safety goggles and gloves that are resistant to heated materials while doing this project. Also, when molding, be careful not to force the trim board to bend. Because the board takes a certain amount of time to form when it is stressed, it requires patience and care.
Post a Comment
We'll contact you within 24 hours. Check out the spam box in case that the mail is blocked.