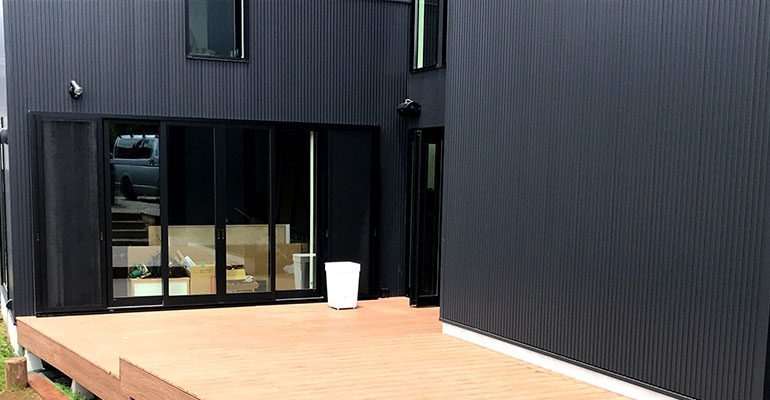 How to fix shiplap wall cladding?
The WPC shiplap wall cladding is widely used for exterior wood decoration. More and more clients choose WPC wall panels for house wall decoration, hotels, buildings, etc.
And its installation is also very easy, here I will introduce more about the installation of panel board for walls:
Tools
Standard woodworking tools may be used to install wall covering panels, including rubber hammers, power saws and drills, level, and tape measures, etc.
It is recommended that all blades have a carbide tip.
Accessories
wall panels, joist, L corner, starting clip, screws. If you need it, COOWIN can supply the full accessories for installation, then, you won't need to buy anything else.
Installation steps
– Make sure the concrete wall of the house is flat and smooth
– First, fix the joists at a 300 mm interval to the wall with expansion screws. The spacing between two adjacent screws should be 500 mm.
– Fix the first piece of decorative wall paneling on the joists with starting clip and screws.
– Secure the cladding board completely by using self-drilling screws to fix it to the joists. The screws should be installed in the groove of the cladding.
-Join the second piece of cladding board to the first one. Fix it to the joists with self-drilling screws. The rest pieces will be installed like this one by one.
-For the corner, window corner, etc. It will be covered with L shape corner. We can supply the WPC material in the same color as the wall cladding board. They will match great, and you can also choose plastic or metal material L corner for it.
During installation, here are some main points that we need to care about more:
Pre-drilling
When we screw on the cladding, pls note that we do not recommend using nails or nailers. But using screws when installing composite cladding.
Because the composite wall cladding is very dense and getting nails to penetrate to a proper depth without bending can be a challenge. We recommend that all holes be predrilled to help reduce mushrooming, and avoid splitting.
When using nails or nailers, the concern is that the ends would not be predrilled and possibly lead to cracking and splitting.
Expansion gap
As temperatures fluctuate, composite cladding boards will naturally experience thermal expansion and contraction. That's why the board ends should never be installed tight against one another. There should always be a slight gap, normally, we suggest an 8mm gap for expansion. This can also be adjusted according to the board length and local temperature.
local building requests
Before installation, you are advised to check with local building code officials for any special requirements or restrictions.
The diagrams and instructions outlined in this guide are for illustration purposes only. And are not meant or implied to replace a licensed professional.
Any construction or use of the wood plastic composite products must be in accordance with all local zoning or building codes.
By the way, the composite decorative wall cladding is also an ideal of home DIY. Many clients may install 2-3 colors in the same house. This is also no problem and will create a unique and beautiful looking.
Because the composite wall panel with multiple colors is physically identical. They can be mix-installed together according to your request, so don't worry.
Now, many people are preparing the materials for the construction in spring. If you have any questions about the composite wall cladding material and installation, welcome to contact us for more details.
Installation Instructions and videos are available on our website. You can also follow us on YouTube or consult our sales staff for more information.

Post a Comment
We'll contact you within 24 hours. Check out the spam box in case that the mail is blocked.