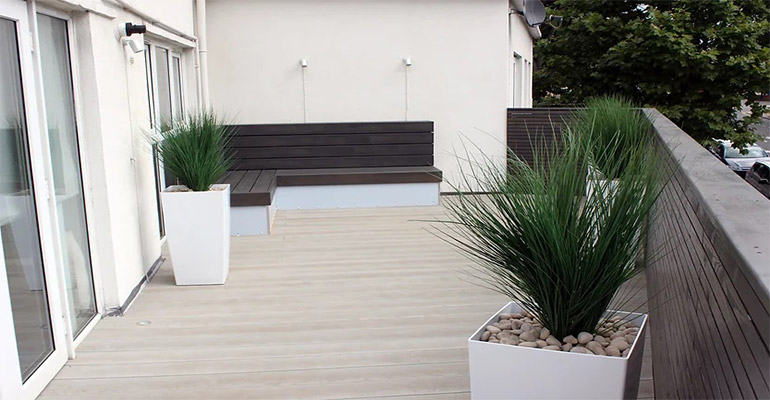 How to Utilize Leftover Composite Decking?
Composite decks are becoming a popular choice for homeowners due to their superior performance and varied appearance. If you are planning to use composite materials to build your outdoor deck, you may find a few problems. After completing a building project with composite decks, there is usually leftover material. Homeowners may be confused about it, how to utilize leftover composite decking.
Instead of letting the leftover decking materials go to waste, it is better to utilize them wisely. Make the most of leftover composite materials to create creative and practical ways to use them. In the next article, we'll take a closer look at how to utilize leftover composite decking to make the most of the material and add beauty to your outdoor space at the same time.
How to utilize leftover composite decking?
Building planters
A great way to utilize leftover composite decks is to build strong, durable planters. The durability and low-maintenance benefits of composite material give your planters excellent performance and a versatile look. Cut the remaining decking material to the desired size and assemble it into squares or rectangles as desired.
Create freestanding planters to suit your personal preference. Or attach them to deck railings to add more greenery and natural beauty. Composite material has excellent durability. Making your planters long-lasting and effective against extreme weather and conditions.
Building a garden path
Many homeowners want to have a beautiful and functional pathway that connects to their outdoor space. Using composite decking to create a sturdy and durable garden path is also a great idea.
Cut the remaining decking into uniform lengths and lay it in the desired pattern to create the perfect path. Whether it's a curved path or a straight garden path, using composite material is perfect for the homeowner's needs.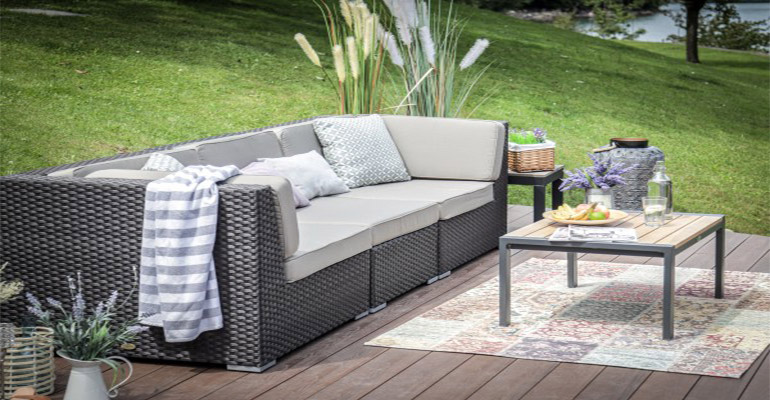 Composite decks have an excellent non-slip surface that provides extra friction and traction. Its moisture and corrosion resistance make it less likely to rot or crack, therefore ensuring the longevity of the path in the outdoor space.
Designing outdoor furniture
Placing practical furniture on your outdoor deck can add more functionality to your space. Transform leftover composite decks into outdoor furniture. Such as a bench, coffee table, or dining table using the deck material.
In addition to composite, you can also incorporate other materials, such as metal or traditional wood. The combination of different materials creates a unique and attractive piece of furniture that you can use in a variety of ways.
You can also use weather-resistant paints or stains to finish your furniture. Which will not only change the look of your furniture but also increase its durability.
Make decorative items
Use your creativity and utilize leftover decking materials to design unique decorative items for your outdoor space. Cut the composite decking material into the shape you desire, such as diamonds, arrows, or squares. Richly patterned designs can make your outdoor space more unique and effectively add visual appeal.
Install the decorations on railings, gardens, or the exterior of walls to add a more personalized touch to your outdoor décor.
Setting up a privacy screen
Privacy screens can provide homeowners with more privacy and better enjoyment of their lives even outdoors. Using composite materials to create a privacy screen is a good decision. Its strong and durable features make your privacy screen beautiful and functional.
Cut the composite deck to the right height and width and place them side by side. Make sure to leave gaps between each deck to enhance air circulation to prevent damage. Privacy screens can be placed anywhere, on a deck, on a patio, or next to a garden, effectively adding more privacy and beauty.
Building stairs
If the remaining deck meets the installation requirements for stairs and steps, then consider using composite materials to create stairs and steps. Stairs can add more utility and appeal to your outdoor deck and complement the deck. Stairs created from leftover materials not only ensure a consistent look. It also creates a seamless transition between the stairs and the deck.
Cut leftover composite decking boards into equal lengths and attach them to wood or metal framing. Ensure that the steps are installed correctly, as this is crucial for the longevity of the steps.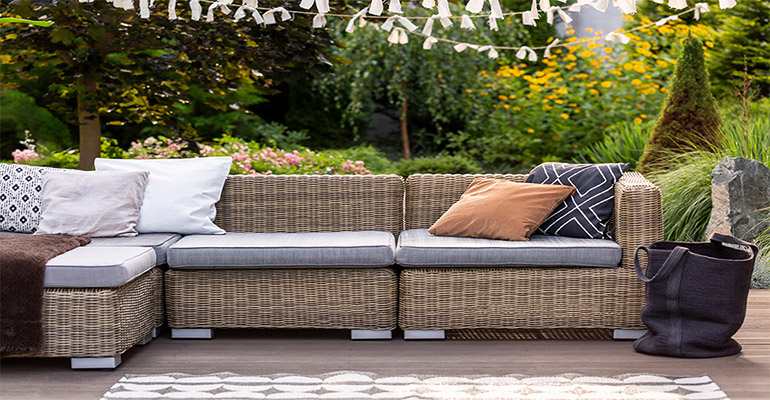 Lockers
Adding storage cabinets to your outdoor space can effectively enhance its utility and bring more convenience to the homeowner. You can consider using leftover composite material to create lockers for storing sundries and tools.
Cut the composite deck according to your needs and build storage cabinets or storage shelves based on creative design ideas. A practical storage rack can make your outdoor space look neater and make the deck functional and beautiful.
Dog house
Composite decking offers excellent performance and comfort, making it a great resting place for dogs. Use composite materials to build a cozy dog house for your pet to enjoy the shade as well. Composite decking is effective against pests, moisture, and damage, so you can create a longer-lasting dog house.
Garden beds
Why not consider building a raised garden bed using leftover materials? This can bring you more comfort as well as practicality, allowing you to enjoy the good life in your garden bed.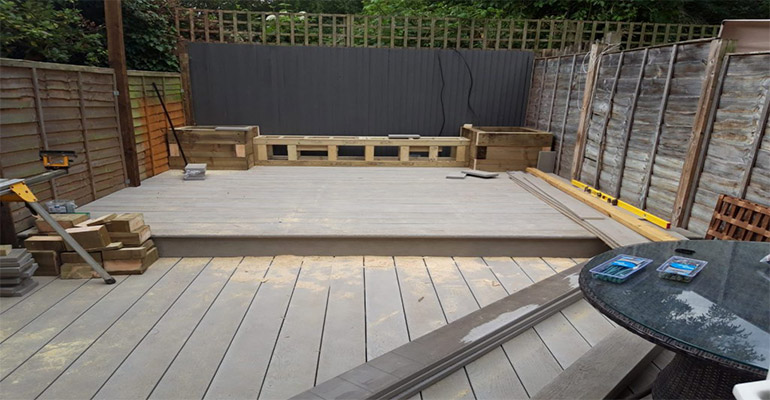 It is strong and durable so it won't rot and crack like traditional wood. The composite material garden bed will give you longer-lasting enjoyment.
Feature walls
Typically, homeowners use composite cladding to create wall feature walls. But why not utilize leftover composite material? It's possible to create a feature wall in the same style as your outdoor deck, blending in perfectly with the style of the deck.
A beautifully designed and unique feature wall can bring more appeal to an outdoor space and impress visiting guests. You can also add other design ideas to your feature wall design, such as using different materials to match or adding a personalized pattern.
Trash can
Use leftover decking materials to create a more durable trash can. Wooden trash cans are very susceptible to rotting and cracking due to moisture and mold. But composite material doesn't have to worry about this at all.
The superior performance makes your trash can more sturdy and also has a longer lifespan.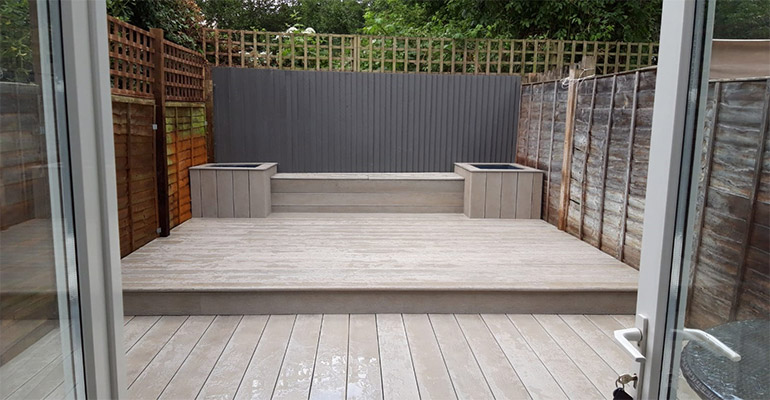 Conclusion
Don't waste your composite decking in vain, use your creativity and imagination. Utilize the leftover materials to add more beautiful and functional decoration to your outdoor space.
Make planters, create garden paths, and build furniture, storage cabinets, or dog houses. All of these ways allow you to maximize the use of composite materials. Use your creativity and enjoy the satisfaction of recycling while enjoying the outdoors.
Related Post
Post a Comment
We'll contact you within 24 hours. Check out the spam box in case that the mail is blocked.