Outdoor Decking: What is Dry Rot and Wet Rot Mean?
An outdoor deck is a place where you and your family can enjoy life. However, a traditional wood deck can begin to rot after years of use. Deck rot not only makes it difficult to use, but it can also put you and your family at risk.
Deck rot can occur in two ways: dry rot and wet rot. They occur in different ways and for different reasons. Next, let's take a look at what causes deck rot and what we can do to prevent it.
What is wet rot?
When untreated wood is regularly exposed to high humidity, it becomes susceptible to rot. The fungus likes to grow on damp wood. Although most wood decks are made from pressure-treated wood, wet rot can still occur.
When it comes to pressure-treated wood decking, the weakest areas are where the wood has been cut and left untreated, or where water has entered cracks. When the moisture content of the wood exceeds 30%, fungal spores begin to grow. If you don't stop the fungus from growing, it can spread to the supporting parts of the deck and cause it to fall over.
Symptoms of Wet Rot
In order for outdoor decks to last for a long time, we need to detect and treat wet rot as soon as possible. Please keep the following things in mind. If the following conditions occur, then your wood deck may have wet rot.
Outdoor decking starts to smell damp and musty
The wood begins to split and soften.
They move or "jump" when you walk on the wooden deck
Boards begin to discolor or become brittle
Visible fungal growth
What causes wet rot?
Wet rot can occur in buildings, such as broken roofs and leaky pipes. Wet decks, railings, or posts are often the result of poorly drained wooden decks. Leaky gutters or downspouts, wet floors, and decks with large amounts of leaves and other tree waste.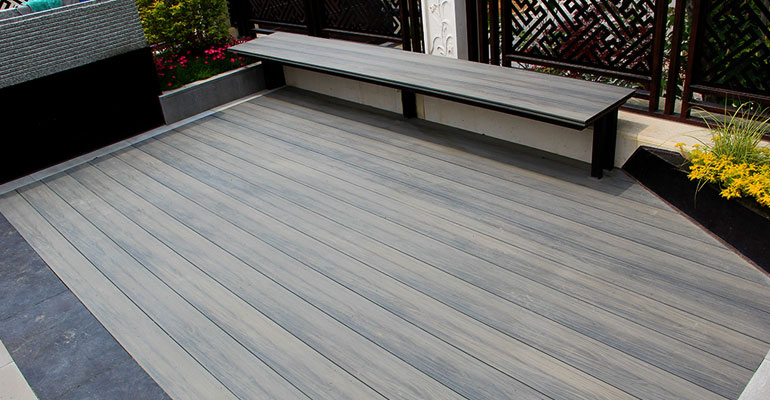 How do I deal with wet rot?
In most cases, there are two ways to deal with wet rot: block the water source and repair or replace the rotted wood. The cost of restoration will depend on the extent of the rot and how far it has spread.
Once you have stopped the water source that is causing the rot, you can treat the rotted wood yourself. Unless the damage to the wood deck is very severe, such as a broken structural component. Find all the rotting wood after you stop the water source. When you really look at the rot, you may be surprised at how bad it is, but don't be afraid to get rid of it.
You may also want to consider how to avoid problems when doing this work. When making a deck, one of the best ways to keep water out is to use waterproof butyl tape on joists, beams, edge joists, and sill plates. Also, you should check your wood deck regularly for rot. The sooner you catch it, the easier and cheaper it will be to fix.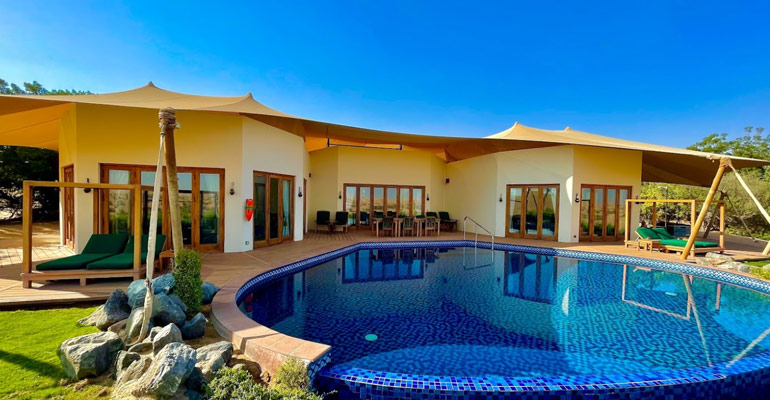 What is dry rot?
Some older decks may develop dry rot. When a wood deck starts to discolor or soften, and it may flake and fall apart when it gets wet, it may be dry rot. With a screwdriver, you can look for soft spots on the wood. Even wood that has been pressure-treated can sometimes rot.
If there is too much water on the deck, it will begin to rot and fall apart. Since dry rot is caused by a fungus, it can spread through the deck like cancer. The microorganisms eat away at the cellulose in the wood, making it weak. This is called dry rot. Dry rot can also bring in wood-eating insects, such as termites, which can make the problem worse.
Symptoms of dry rot
If you have paint on your wood deck, you may not be able to see it directly. Then you can use a screwdriver to check the wood for soft spots. You can also tell if your wood deck is rotting by looking for these signs of dry rot:
Look for soft spots near posts that touch the ground, as these areas are more susceptible to moisture.
Dry rot can show up as long streaks of gray mold or darker-looking wood.
If you see an infestation, it may be a mix of insects and dry rot. This is because termites and other wood-eating pests are attracted to dry rot.
Check the area around the dry rot for sources or causes such as leaking pipes, broken drains, problems with the sprinkler system, or any other areas where water may be pooling.
What causes dry rot?
Moisture is not good for wood decks because it allows mold and fungus to grow and spread. If you have a lot of water on your outdoor deck, dry rot may start to occur. When this happens, it doesn't take long for wood-eating fungi to get in and make your deck dangerous and unstable.
To prevent your deck from rotting, you must prevent it from getting wet. You can do this by creating a cleaning schedule and inspecting the area frequently. Cleaning your outdoor deck once a year will keep it looking good. More importantly, it will help you get rid of the dirt, mold, and bacteria that have built up on your deck. Thus, you can avoid expensive restoration work such as repairing and replacing a rotten deck.
In addition to this, you can also have your deck looked at by a professional every two years. This will help you find any leaks and fix them before they cause a lot of damage.
Repairing deck rot
If you find dry rot on your deck, you should first figure out what is causing it. It could be caused by a leaky pipe, the way the gutters were installed, or something else. The best way to stop the rot is to find the water source and fix it. Then, you'll want to remove and repair the damaged part right away to stop it from spreading.
When replacing rotted deck boards and cracked deck posts, it is important to carefully inspect the damaged area. Make sure to inspect all areas immediately adjacent to the rotted wood, as even the first signs of rot will eventually spread to your new fixtures.
When you are finished rebuilding your rotted deck, you will need to seal or stain the wood to keep water out. If you don't know how to spot rot on your deck or don't know how to repair it, you should call an expert.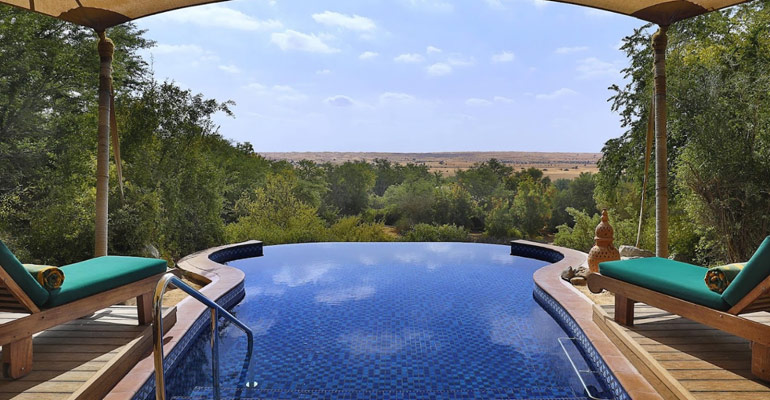 How is wet rot different from dry rot?
Both wet rot and dry rot occur when there is too much water in the wood. But dry rot occurs when there is not a lot of water around. In fact, dry rot can start at a higher moisture content than wet rot (>20%). Also, once dry rot starts, it takes advantage of the wetness of the wood and erodes the cellulose. It can grow even in the absence of other water sources. Because of this, dry rot is considered to be the worst type of bacterial rot.
Generally speaking, both wet and dry rot can cause a lot of damage to wood. However, they differ in four ways.
Wet rot requires more water to grow than dry rot.
If water is taken away, wet rot will stop growing.
Dry rot does not require a steady supply of water to grow because it gets the water it needs from the wood itself.
Dry rot is more likely to require professional help because it spreads quickly.
What can I do to avoid deck rot?
Pressure-treated lumber does keep rot away from standard wood decks. But in some cases, it can still decompose. This is because pressure-treated wood is not completely waterproof. Without a sealer, pressure-treated wood will absorb and lose water. This causes it to swell and shrink, crack, warp, buckle, and become disintegrated over time.
That's why it's important to clean your pressure-treated wood deck and apply a water repellent to it every year. So, is there a material that is easier to work with and won't rust? Yes, this is the answer.
Composite decking that won't rot
The composite decking material is one of the best alternatives to wood. It is a new decorative material that is better for the environment, lasts longer, and is easier to maintain. Due to the way the material is made, composite decking will not rot. It is stronger than wood, lasts longer, and does not require much maintenance. Composite decking boards also do not need to be stained or painted.
If you have any questions about composite decking materials, please feel free to contact us. We can also give you free samples of composite decking so that you can learn more about our products.
Post a Comment
We'll contact you within 24 hours. Check out the spam box in case that the mail is blocked.