What are the benefits of using composite decking outside?
Promoting and using composite decking can make your yard look better and also help protect the earth. Today, more and more people are choosing low-maintenance composite decking materials. So, what are the benefits of composite decking materials for outdoor use?
How is composite decking made?
EVODEK composite decking is made up of 50% wood fibers, 38% HDPE, and a small number of additives. We put this mixture into an extruder. After the heating, shaping, and cooling process, we get a composite decking board.
The decking board will then go through a final surface cleaning step. When they are finished, composite decking boards look more realistic than plastic alternatives. And it requires much less maintenance than a traditional wood deck.
Different types of composite decking
There are two common types of composite decking available in the building materials market today: composite decking and capped composite decking. most uncapped composite decking is relatively low cost. Today, EVODEK sells both capped composite decking and uncapped composite decking.
High-quality composite decking has the same feel as natural wood and looks just as neat. uncapped composite decking is just as strong and long-lasting. However, it does not resist stains and discoloration as well as capped composite decking.
Capped composite decking has a polymer shell on the outside. This protective shell gives composite decking a higher level of resistance. It gives composite decking a better resistance to water, mildew, and fading. At the same time, it also has a longer service life. Therefore, we recommend using capped composite decking.
What are the advantages of composite decking?
Are you considering building a new deck in your home? There is no doubt that you have options. Long gone are the days when you could build a deck with just wood. Over the years, composite decking has become very popular and is now considered one of the best decking products available.
Wood is a classic material that has its own advantages, but it's hard to beat the many benefits of composite decking. For example, compared to traditional wood decking, composite decking boards have a great benefit in that it requires very little maintenance to maintain a beautiful appearance.
Because composite decking material contains plastic, it is harder and less likely to rot, get wet, or be eaten by bugs. Even in direct sunlight, composite decking boards won't crack or bend. And you don't need to paint, stain or seal them.
Exceptional durability
A deck has to be sturdy to be worth its weight in gold. Plus, it's going to be a place where families get together a lot. So it needs to be very strong to withstand the weight of people, furniture, and animals. You can expect these things from composite decking. This is because they are made of different materials that make them strong and not prone to break down over time.
Composite decking is easier to clean than wood floors, which can easily show wear and tear. Even if there are minor scratches on the surface, they can be repaired. This will keep your outdoor deck looking great for years after use.
Little to no maintenance is required
Composite decking requires little to no maintenance. This is because it will not rot or break down over time. It doesn't even need to be repainted or refinished. Most of the time, all you need to do is to rinse it with soapy water to keep it looking good.
Composite decking boards can be used in swimming pools and other wet areas. This is because, unlike wood, composite decking does not absorb much moisture, so it is difficult to get mold.
EVODEK's own line has a 10-25 year warranty. But we expect them to last longer than that. When properly installed, composite decking will last much longer than wood decking.
Although composite decking can be a bit more expensive to install. But composite decking requires little to no maintenance and keeps looking great year after year. The resulting savings in maintenance costs are far less than the overall cost of wood decking.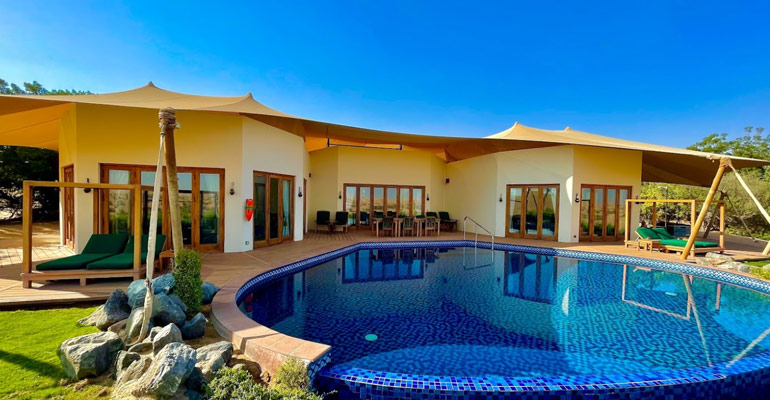 Environmentally friendly and pollution-free
Recyclable plastic and wood fiber are used in the process of making composite decking boards. Therefore it does not cause damage and pollution to the environment. This is especially true when compared to wood decking, which requires a lot of wood.
Also, the composite decking material is formulated without dangerous chemicals. So you don't have to worry about harmful chemicals like formaldehyde getting into the air and harming your or your family's health.
More color options
You can paint your wood deck in many different colors. But over time, they may need some refinishing or a new coat. Composite decking, on the other hand, can come in a variety of colors and finishes, all of which maintain their color.
EVODEK lets you choose from common solid colors and patented art colors, which gives composite decking a more natural and beautiful look. Plus, if you can't find your favorite color on our standard color chart, we can customize the color you need.
You can walk barefoot
No one wants to walk around barefoot on a wooden deck. Because you never know when a wooden spike will poke you in the foot. But if you use composite decking, you don't have to worry about that. In fact, the lines or wood grain in the decking can make the bottom of your feet feel good.
You can walk around barefoot on composite decking without worrying about getting pinched. This should make you, your kids, and even your pets happy.
Post a Comment
We'll contact you within 24 hours. Check out the spam box in case that the mail is blocked.