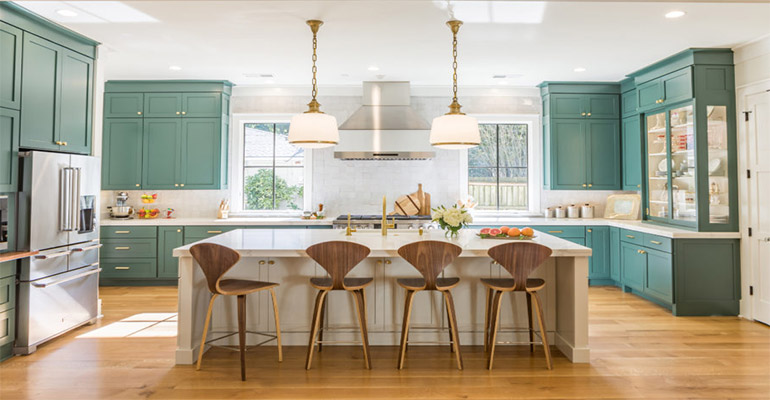 How to design unique interior wall paneling
Wall panels are one of the simplest ways to design a room. It can effectively increase the visual appearance of a room. It provides a more practical solution to change the appearance of the interior. With the development of time, more and more homeowners are not satisfied with the simple wall paneling style in the past. In the next article, we will bring the advantages of WPC wall paneling and how to design unique interior wall paneling.
WPC wall paneling has unique aesthetics and outstanding performance. Therefore it has become a mainstream choice for more homeowners. Please consider the size of the room, architectural style, and personal preference. This will enable you to choose the most suitable wall panel design for your interior environment.
No matter what style of design you desire, choosing WPC wall paneling is surely a perfect choice. It can effectively add charm to the room and bring more practicality.
What is WPC wall paneling?
WPC wall paneling is a new type of decking made from a mixture of wood fibers and recycled plastic. The combination of the two gives the wall paneling the natural beauty of wood and the strength and durability of plastic. It has excellent resistance to moisture, and abrasion, and low maintenance requirements. With a wide range of looks and colors, it offers endless possibilities for interior design.
Benefits of WPC paneling
Natural Aesthetics
Due to its wood fiber composition, it mimics the look and finish of solid wood, giving your interior design a warm and classic atmosphere. The natural classic solid wood grain and look can create a sense of layering and authenticity to a room. It effectively enhances the overall beauty and sense of individuality of a room. Many homeowners choose natural wood wall panels because of their traditional look. Now you can easily have a more unique interior panel without having to buy wood wall panels.
Versatile Designs
WPC panels come in an infinite number of design styles, including modern, rustic, and traditional. Homeowners have the freedom to design patterns and textures to their liking, creating unique and eye-catching interiors. WPC wall paneling can open up endless possibilities for your creative expression. Modern and stylish styles as well as classic and natural ideas can be realized perfectly.
Easy to install
EVODEK's unique design makes wall paneling easy to install. This makes it an ideal DIY option for homeowners and designers. Wall paneling can be easily installed using hidden fasteners or adhesive without any complicated installation process. It minimizes the time and labor costs for homeowners to install wall panels.
More Durable
WPC material has excellent resistance to moisture, rot, and pests, making it more durable than traditional wood siding. Unlike traditional wood wall panels, it won't crack, rot, or warp easily. It also won't easily fade or become damaged over time, providing homeowners with more support for a long-lasting design.
Low Maintenance
Traditional wall panels require tedious maintenance and upkeep such as sanding, staining, and sealing. But WPC panels are a completely different story. All you need to do is clean your panel regularly with warm soapy water and a soft brush to keep it performing and looking great.
Sound Insulation
Wall panels are known to have good soundproofing properties, and WPC wall paneling is no exception. WPC panel has excellent soundproofing capabilities. It is effective in reducing noise and muffled sound in interior spaces. Consider using WPC paneling in a residential environment or office area. The superior sound-absorbing properties create a quieter and more comfortable living environment.
Environmentally Friendly
As a sustainable alternative to traditional wood, WPC materials are more environmentally friendly. As mentioned above, WPC paneling is made from recyclable materials. They reduce the need to cut down natural wood, minimizing the waste of natural wood and its impact on the environment. In addition, due to their longevity, they reduce the amount of waste associated with panel replacements and repairs to a certain extent.
How to design unique interior wall paneling
Creating a cozy room
Creating a warm and cozy interior can help you relax after a busy day. Using a traditional classic woodgrain design can be effective in creating a classic warm atmosphere. A simple classic design is a timeless feature that can enhance a room and give the design a unique and elegant look.
Adding picture frames
After completing the overall design of the wall panels, you can also place photo frames on the wall panels to enhance the extra decoration. Like decorative wallpapers, picture frames can also add to the decorative effect in the room. Consider using framed décor in your living room by interspersing frames with wall panels to create a more attractive accent wall.
Marble Finishes
Adding a marble finish to your wall paneling design can create a regal and stylish atmosphere that can make your wall a feature wall in the room.
Extend your wall panels to the ceiling
Try extending your wall paneling design to the ceiling for a seamless design within the room. However, this approach is only suitable for simple and understated design styles, otherwise, it may cause aesthetic fatigue for the homeowner.
Geometric wall panels
Using intricate geometric patterns can design a more unique interior wall paneling, as well as a deeper and more appealing atmosphere.
For example, choosing a diamond grid wall paneling or decorating with multiple patterns can create an unexpected effect.
Half wall paneling
Half wall paneling only needs to consider the bottom half of the wall paneling to give your room a more spacious look.
Conclusion
WPC wall paneling has become a popular choice for interior decorating due to its superior aesthetics, wide range of uses, and robustness. It can be used in a variety of interior environments and offers endless design possibilities. With its durability, ease of installation, and acoustic properties, it offers a stylish and practical finish to modern interiors.
If you want your room to be more unique, try marble finishes, geometric wall panels, or half-wall paneling. All of these simple design ideas can make your interior look more attractive.
Related Post
Post a Comment
We'll contact you within 24 hours. Check out the spam box in case that the mail is blocked.