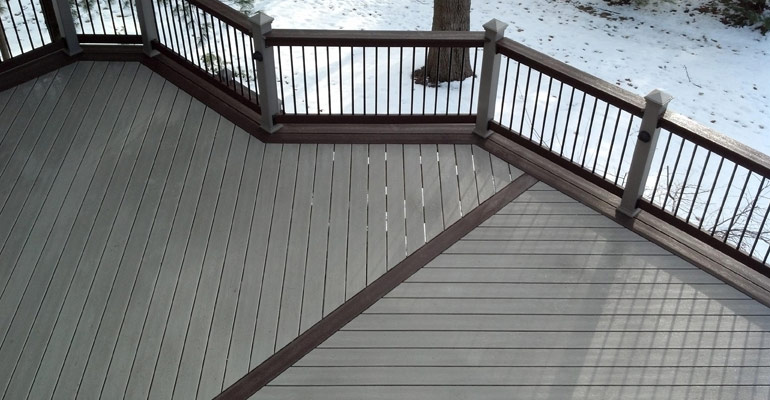 Why composite decking warp and how to fix it?
Decks outside can do more than just give you a nice, private place to relax. It can also make your house look more beautiful and make it more appealing. And composite decking will not warp like wood decking. Because of this, more and more people are choosing to put in composite decking. Some people still complain, though, that their composite decking is warping. Is that right? What causes composite decking to warp?
What causes wood decking to buckle?
When the temperature changes, heat can cause wood decking to buckle. This means that the surface of your wood decking will warp when it is exposed to sunlight. The wood deck will get hot and start to warp over time. The wood deck gets bigger because the sun's heat makes it warm. When it finally cools, the trim board will change shape. Because of this, wood decking will always buckle and buckle.
Does a composite deck split?
Composite decking is a man-made material made from a mix of wood fibers and plastics that can be recycled. And it is not the same as natural wood decking because it is known to last longer. Composite decking soaks up heat from the sun just like other types of outdoor decking. When the deck gets warmer, thermal expansion also happens in composite decking.
Even though composite decking expands when it gets hot, it doesn't shrink as wood decking does. So, when composite decking grows, it won't bend or warp as wood decking does. Most of the time, if your composite decking warps, it's because you didn't install it right. So, what kinds of things can make a composite deck bend?
What causes composite decking to warp?
Composite decking doesn't warp like wood decking does when it gets too wet. Most warping in composites is caused by heat. When you heat composites, they get bigger. So, you'll need to leave enough space on the floor when you put in composite decking.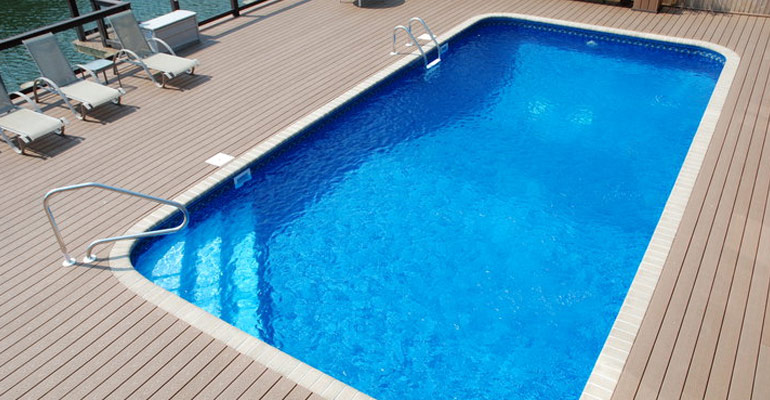 When the wood-plastic decking takes in heat and swells, it touches a fixed object. Then it might get bent as it grows. For example, if the composite deck is close to a wall, it will do this when it gets hot: So composite decking touches the wall or is too close to each other. All of these things cause composite decking boards to bend.
How do you keep composite boards from getting warped?
Whether or not your composite decking warps will depend on how you put it together. During the installation process, if you follow the instructions to the letter. Then composite decking won't warp like wood planks. When the temperature goes up or down, composite decking grows. And there is no space between decks, composite decking can only warp.
When installing composite decking, leave space between the boards so they can grow as needed. If the decking boards expand, the spaces between them will keep them from warping. This will keep the composite decking boards from warping. Most manufacturers of composite decking suggest leaving 8 mm of space between the deck boards when installing it so that it doesn't warp. Also, they say to leave a space of 15 mm between the composite plank and the wall.
How to fix a composite deck that has warped?
What should we do to fix a composite deck that has sagged? Do I need a pro's help to fix my composite deck that's warped? If only one or two pieces of the deck are bent, you might be able to fix it yourself if you have the right tools. But if most of the outdoor deck is crooked, it's best to hire a professional to fix it. Depending on how bad the warping is, you may need to replace the whole deck.
Next, let's learn how to fix a few decking boards that are bent. Most of the time, you have to replace each individual board of warped composite decking to fix it.
Repair steps
First, figure out which part of the outdoor deck needs to be fixed or replaced. Then, get as exact a measurement as you can of the composite decking that needs to be replaced. The depth of the trim board needs to be taken into account when cutting the composite decking.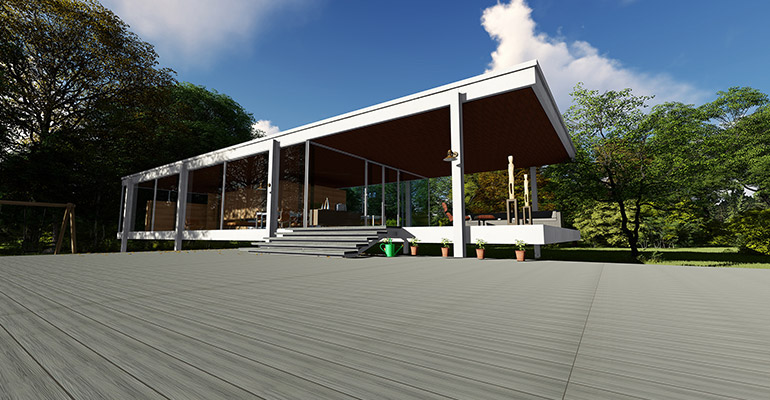 The warped trim boards will need to be cut with a circular saw. Wear protective gear like gloves and goggles when you use the saw, and make sure to follow any safety rules. To keep from hurting the joists, don't cut the deck any deeper than the depth of the trim board.
When we're done cutting the trim boards, we need to carefully take them out of the frame. We can use a pry bar to carefully pry the trim boards out of the frame by inserting them into the cuts in the boards. After prying a piece of the board off, take the rest of it off. Then, use a screw gun to take out all the screws that hold the composite deck in place.
The last step is to put the new trim panels in place and secure them. It is best to use the same brand, color, and material when replacing a new composite deck. This will keep your outdoor deck from having different shades of color.
Summing up
Even though repairing a warped composite deck is not too hard. But before we install the composite deck board, we should make sure we understand the installation instructions given by the companies that make the composite decking. Avoid the extra damage that comes from not installing things the right way.
Post a Comment
We'll contact you within 24 hours. Check out the spam box in case that the mail is blocked.